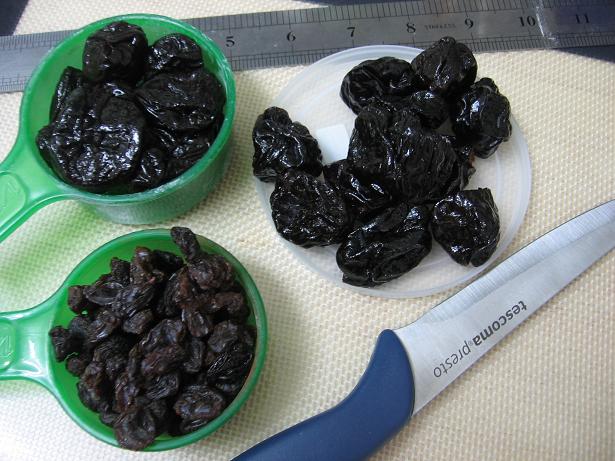 Prunes, or dried plums, originated near the Caspian Sea – the same area where European plums originated. As people migrated, so did prunes throughout Europe and eventually to the New World. Today, California is the world's leading producer of prunes. To produce prunes, plums are dehydrated for approximately eight hours in hot air between 85-90°C.
Nutritional Highlights:
Prunes are a great source of provitamin A and phenolic compounds.
They are also a source of potassium, thiamine, riboflavin, vitamins B6, boron, and dietary fiber.
A 3½-ounce serving of prunes contains 240 calories.
Health Benefits:
The combination of antioxidants, fiber, iron, magnesium, calcium, potassium, and vitamin A make prunes effective at combating a variety of chronic diseases.
Insoluble fiber found in prunes provide 'good' bacteria for the large intestine, helping to maintain a healthy colon and relieve and prevent constipation.
Prunes contain a large amount of phenolic compounds which act as antioxidants, preventing 'bad' LDL cholesterol, thereby protecting against heart disease.
Studies are showing prunes to help increase bone formation and prevent osteoporosis.
As a high-energy food, prunes are an ideal snack to have on hand throughout the day. Prunes also compliment poultry and lamb, and are great used as stuffing or served on the side of either. Stew prunes with cinnamon, coriander, and honey and serve on top of pancakes, waffles or yogurt. Anyway you serve them, prunes are a great addition to your diet.