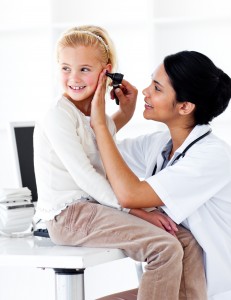 Introduction:
A huge and growing amount of research has now shown that vitamin D deficiency is very common (at least 50% of the general population and 80% in infants). There is also similar research showing vitamin D supplementation may be the most cost effective strategy in improving health, reducing disease, and living longer. Vitamin D supplementation may prove to be a valuable aid in reducing the risk of upper respiratory tract infection (URI) including ear infections.
Background Information:
The importance of vitamin D on the regulation of cells of the immune system has gained increased appreciation over the past decade with the discovery of the vitamin D receptor on white cells and key vitamin D metabolizing enzymes expressed by cells of the immune system. Vitamin D has been shown to produce a wide range of immune enhancing effects including:
Enhance clearance of viruses and bacteria by immune cells.
Modulate the immune system by direct effects on T cell activation.
Protect against the development of autoimmune diseases.
Reduce the frequency of viral upper respiratory infections.
New Data:
In a randomized study involving 116 children with a history of recurrent ear infections (acute otitis media), supplementation with vitamin D3 at a dosage of 1000 IU/day for a period of 4 months was found to restore serum values of at least 30 ng/ml (the cut off value for deficiency) and was found to significantly reduce the risk of acute otitis media by roughly 50%. In the vitamin D3 supplemented group 26 of the 58 children developed an ear infection compared to 38 of 58 who received placebo.
The authors concluded that vitamin D deficiency is common in children with recurrent ear infections and low levels of vitamin D are associated with an increase in the occurrence of repeat ear infections.
These results support the importance of adequate vitamin D intake or status in the prevention of upper respiratory infections. Most experts now recommend a daily dosage of 2,000-5,000 IU of vitamin D3 daily.
Reference:
Marchisio P, Consonni D, Baggi E, et al. Vitamin D Supplementation Reduces the Risk of Acute Otitis Media in Otitis-Prone Children. Pediatr Infect Dis J. 2013 May 20. [Epub ahead of print]