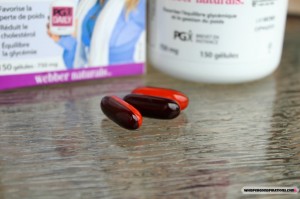 Introduction:
PolyGlycoPlex (PGX) is a newly developed dietary fiber matrix that is the most viscous and soluble fiber ever discovered. A strong argument can be made that PGX is the most important natural product in North America given its revolutionary ability to promote satiety, stabilize blood sugar levels, and address the key factors that lead to the development of insulin resistance.
Background Data:
Studies with PGX in overweight individuals has demonstrated that it is a key tool in helping these people achieve ideal body weight. This goal is achieved not by food deprivation, but rather by eliminating excessive hunger, stabilizing blood sugar levels, and increasing the feelings of pleasure and satisfaction from food. Ultimately all of these actions lead to fewer calories being consumed.
Clinical research has shown PGX to exert the following benefits:
Reduces appetite and promotes effective weight loss
Stabilizes blood sugar control
Increases insulin sensitivity
Lowers blood cholesterol and triglycerides

New Data:
In a 12-week study conducted at the Canadian Center for Functional Medicine under the direction of Dr. Michael R. Lyon, PGX was able to help produce significant reductions in average weight (−9.2 kg), mean reduction in fat (−4.1%) and waist circumference (-4 inches). PGX also helped produced an increase in fat-free mass (2.8%) and led to significant reductions in both total and LDL cholesterol (average reductions of 40 mg/dl).
Subjects consumed a 1,200 calorie a day diet supplemented with PGX® through the use of a PGX®-containing meal replacement (SlimStyles® Meal Replacement Drink Mix) at breakfast and lunch and PGX® granules or capsules (PGX® Daily) at snacks or dinner. Each serving of meal replacement and supplementation provided 5 g of PGX®. Instructions were provided to ensure a total daily dose of 15 g/day for the duration of the program. Participants were instructed to drink 500 ml of water per serving of PGX® product as needed for additional appetite control.
This study adds to the impressive stable of scientific validation of PGX. For more information, go to PGX.com.
Reference:
Reichert R, Lyon MR, Kacinick V, et al. Decreasing cardiovascular risk factors in obese individuals using a combination of PGX® meal replacements and PGX® granules in a 12-week clinical weight modification program. Journal of Complementary and Integrative Medicine. 2013;10;1–8.