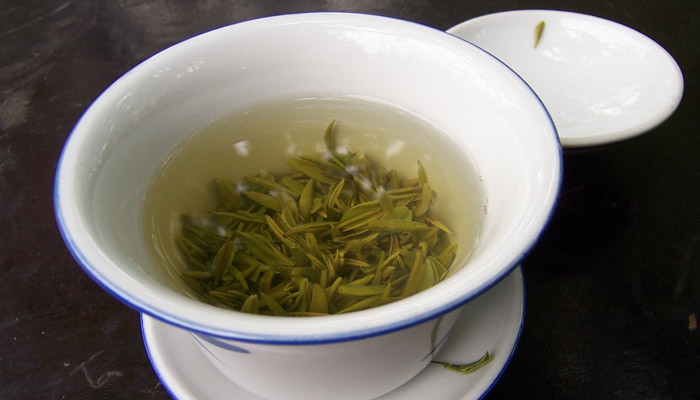 Introduction:
The many benefits of green tea are fairly well known and are attributed to compounds known as polyphenols. However, one little known fact about these active compounds of green tea is that they are poorly absorbed.
A new study published in the April 14, 2014 issue of the British Journal of Nutrition highlights the importance of consumers getting the right product to get the best results. The study failed to show any weight loss benefit with the intake of a green tea extract rich in polyphenols. Poor absorption is the likely explanation.
Background Data:
Green tea polyphenols have been shown to exert a number of mechanisms in preclinical studies that suggest benefits in promoting weight loss and improving metabolism. Unfortunately, results from the clinical studies have been very inconsistent. One possible explanation for the inconsistent results is the poor absorption of the polyphenols.
One method to improve the absorption of green tea's valuable compounds is by forming a "phytosome." Phytosomes are herbal products where plant compounds are complexed directly with phosphatidylcholine, the chief ingredient of lecithin. In the case of green tea phytosome, a high quality decaffeinated green tea extract standardized for polyphenols is complexed to phosphatidylcholine. The result is that absorption of the polyphenols in a phytosome is at least 3-5 times greater than other green tea products. Better absorption means better results.
The superiority of the phytosome form of green tea was shown clinically in a double-blind study in weight loss published in the June 2009 issue of the Alternative Medicine Review. The study was conducted at three medical centers in Italy and involved one hundred overweight subjects, half received the green tea phytosome (150 mg twice daily) and the other half received a placebo. Both groups were placed on reduced-calorie diets (approximately 1,850 calories/day for men and 1,350 calories/day for women).
After ninety days on the reduced-calorie diet, the average weight loss in the control group was 9.9 pounds. In contrast, the group taking the green tea phytosome lost on average a whopping 30.1 pounds—more than triple the weight loss of a person in the control group. There was a 10 percent reduction in the green tea phytosome group's belly fat compared with a 5 percent reduction in the control group. Male participants did even better in this category, showing a 14 percent reduction in waist circumference compared with a 7 percent reduction in the control group.
The significance of this study is obvious: while people can lose considerable weight (9.9 pounds) by eating fewer calories, the addition of green tea phytosome can triple the weight loss (to 30.1 pounds).
New Data:
A new double-blind study was conducted in Spain on obese women to examine the effects of the major polyphenol in green tea (epigallocatechin-3-gallate or EGCG) on body composition, energy metabolism, cardiovascular risk factors and liver function enzymes on a calorie restricted diet.
The women received either 300 mg per day of EGCG or a placebo for 12 weeks. Researchers measured body weight and body fat percentage, energy expenditure and fat oxidation rates, blood lipid levels (triglycerides, total cholesterol, LDL-cholesterol and HDL-cholesterol), insulin resistance, C-reactive protein and liver function markers both before and after the intervention. Results showed no significant difference between the two groups for any of these objective markers.
The researchers concluded that 300 mg per day of EGCG for 12 weeks did not enhance weight-loss or any other parameter.
Commentary:
There is a growing appreciation of the role that bioavailability plays in the effectiveness of nutritional and herbal products. The differences noted in the results from the two studies highlighted above, stress the importance of consumers choosing the right product to get the desired results. For weight loss, it is clear that green tea phytosome is a far superior choice compared to other green tea products.
Reference:
Mielgo-Ayuso J, Barrenechea L, Alcorta P, et al. Effects of dietary supplementation with epigallocatechin-3-gallate on weight loss, energy homeostasis, cardiometabolic risk factors and liver function in obese women: randomised, double-blind, placebo-controlled clinical trial. Br J Nutr. 2014 Apr 14;111(7):1263-71.