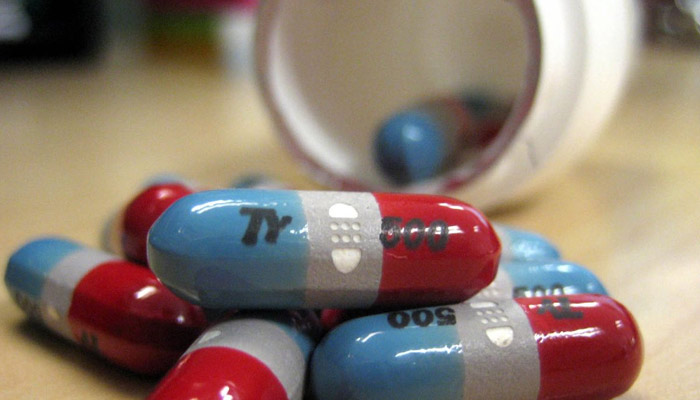 Introduction
A new detailed analysis of clinical studies on acetaminophen (Tylenol) concluded that this popular drug was ineffective for low back pain and provided no significant clinical relief of hip or knee osteoarthritis (OA) pain, while quadrupling the risk for liver damage. The result from this analysis further calls into question whether this drug should still be on the over-the-counter market.
Background Data:
Acetaminophen is the only remaining member of the class of drugs known as "aniline analgesics" that is still on the market. The rest were discontinued long ago. Acetaminophen only blocks the feelings of pain and reduces fever, it exerts no significant anti-inflammatory action.
Acetaminophen is very hard on the liver and is known to reduce the liver's store of the important detoxifying aid and antioxidant glutathione. When acetaminophen is combined with alcoholic drinks or other compounds toxic to the liver including other medications, its negative effects on the liver are multiplied. It should definitely not be used in anyone with impaired liver function.
Acetaminophen is often the drug of choice in children to relieve fever. However, use for fever in the first year of life is associated with an increase in the incidence of asthma and other allergic symptoms later in childhood. Asthma appears to be another disease process that is influenced greatly by antioxidant mechanisms. Acetaminophen severely depletes glutathione levels not only in the liver, but presumably other tissues as well, and should definitely not be used in people with asthma.
New Data:
Researchers from the University of Sydney analyzed data from 13 randomized controlled trials that compared the efficacy and safety of acetaminophen with placebo in more than 5,000 patients with low back pain (n = 1825) or hip or knee OA (n = 3541). Primary outcomes were pain (scale of 0 – 100), disability (scale of 0 – 100), and quality of life.
In low back pain, the researchers found very strong evidence that acetaminophen was ineffective in the short term for reducing pain, reducing disability, or improving quality of life. In hip and knee OA, the researchers found the reduction in pain with acetaminophen (−3.7) was far below the −9.0 criterion for minimal clinically significant difference. Similarly, the −2.9 reduction in disability did not meet the criterion for clinical importance. Hence, acetaminophen has no clinical benefit in knee and hip OA.
In regards to the liver damage, it was found that patients who took acetaminophen were 3.8 times more likely to have abnormal liver function tests.
Since acetaminophen provided no benefit in back pain or knee/hip OA and carried with it significant risk for harm, the popular use of acetaminophen in these conditions is questionable.
Comment:
Most people consider acetaminophen (e.g., Tylenol) as being an extremely safe pain reliever for both children and adults. The reality is that it can be extremely dangerous and causes significant side effects. Each year acetaminophen causes over 100,000 calls to poison control centers; 50,000 emergency room visits, 26,000 hospitalizations, and more than 450 deaths from liver failure. In addition, regular use of acetaminophen is linked to a higher likelihood of asthma, infertility, and hearing loss (especially in men under 50 years of age). The FDA has done a poor job alerting the public to the dangers of acetaminophen. In my opinion, it is a drug that serves no real medical purpose in the 21st century. Bottom line, it is time to pull it from the over-the-counter market.
Reference:
Machado GC, Maher CG, Ferreira PH, et al. Efficacy and safety of paracetamol for spinal pain and osteoarthritis: systematic review and meta-analysis of randomised placebo controlled trials. BMJ. 2015 Mar 31;350:h1225.
Dr. Michael Murray
5/26/15