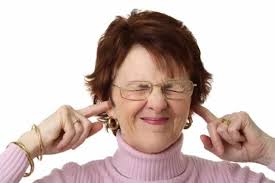 Background
Tinnitus refers hearing a constant ringing, roaring, clicking or hissing sound. It is Millions of people in the U.S. have tinnitus. People with severe tinnitus may have trouble hearing, working or even sleeping. Causes of tinnitus include hearing loss, exposure to loud noises or medicines (particularly Valium-type drugs [benzodiazepines]). Tinnitus may also be a symptom of other health problems, such as allergies, high or low blood pressure, tumors and problems in the heart, blood vessels, jaw and neck.
Treating Tinnitus
Treatment depends on the cause. If it is due to barotraumas from long-term exposure to load noise or music, scuba diving, or other causes of damage it is more difficult to treat. Magnesium supplementation may help, however. Other natural medicines that have been shown to be useful include:
Zinc supplementation can relieve or eliminate tinnitus in those with zinc deficiency – a common occurrence in many cases of tinnitus.
The results double-blind studies with Ginkgo biloba extract (GBE) are contradictory. People with recent-onset tinnitus are more likely to respond to GBE compared to those who have had tinnitus for at least 3 years.
Forty-seven percent of patients with tinnitus are deficient in B12. Many people with low B12 levels experience complete resolution of their tinnitus when given methylcobalamin. Take 2000 mcg twice daily for one month and then reduce it to 1000 mcg daily as a maintenance dose.
New Data:
A previous study demonstrated that 3 mg of melatonin at bedtime significantly improved tinnitus as well as sleep quality. In a new double-blind, crossover clinical trial 61 adults with chronic tinnitus were randomized to receive 3 mg melatonin or placebo nightly for 30 days followed by a 1-month washout period before switching over to the other treatment. Results demonstrated very convincingly that melatonin was associated with a statistically significant decrease in tinnitus intensity and improved sleep quality in these patients with chronic tinnitus. Melatonin was most effective in men, those without a history of depression, those who have not undergone prior tinnitus treatments, those with more severe and bilateral tinnitus, and those with a history of noise exposure.
Reference:
Hurtuk A, Dome C, Holloman CH, et al. Melatonin: can it stop the ringing? Ann Otol Rhinol Laryngol. 2011 Jul;120(7):433-40.