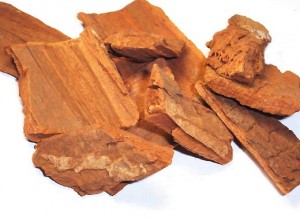 Introduction:
Psoriasis is a painful and visible inflammatory skin condition that affects nearly 8 million people and often leads to embarrassment and even depression. A new study conducted at a major university in Italy found that supplementation with Pycnogenol®, a standardized natural plant extract from French maritime pine tree bark, significantly improved the painful and visible symptoms of psoriasis, including redness, flaking, and thickness of the total surface area of the affected skin patches.

Background Information:
Pine bark and grape seed extracts contain flavonoid compounds known as procyanidolic oligomers (PCOs) or oligomeric proanthocyanidins (OPCs). Studies have shown that supplementation with PCOs for six weeks at daily dosages of 100 to 300 mg considerably improves the serum (blood) total antioxidant capacity and oxygen radical absorbance capacity score (ORAC). Grape seed and/or pine bark extract have also shown significant benefits in clinical studies including the following health conditions:
• Asthma
• Atherosclerosis, hypertension, metabolic syndrome, and type 2 diabetes
• Attention Deficit Disorder
• Male Infertility
• Menopausal symptoms
• Osteoarthritis
• Periodontal disease
• Varicose veins, venous insufficiency and capillary fragility
• Visual function, retinopathy and macular degeneration
Increased oxidative stress is a major factor in the development and progression of these health conditions and many more. One of the critical health goals in the 21st century is to flood the body with a high level of antioxidant compounds from food and dietary supplements to counteract the negative effects of free radicals and pro-oxidants. Flavonoid-rich extracts like pine bark and/or grape seed extract are very important agents in reaching this goal.
New Data:
Seventy-three patients (age range 30-45) with moderate/severe plaque psoriasis were included in a 12-week study. Patients either received "standard drug management" alone or with Pycnogenol® at a dosage of 150 mg/day (50 mg three times daily).
Over 12 weeks, the addition of Pycnogenol® was shown to:
• Significantly decrease the area of skin affected by psoriasis in all body regions (Pycnogenol® 20%; Standard Management (SM) 8%).
• Significantly reduce redness (Pycnogenol® 44%; SM 28%), skin hardening (Pycnogenol® 45%; SM 21%) and flaking (Pycnogenol® 45%; SM 16%) of body area affected by psoriasis.
• Significantly increase content of water and oil/lipids in all areas of the skin.
• Significantly reduce need for standard management drugs.
• Significantly reduce oxidative stress.
In addition to the physical results listed above, supplementation with Pycnogenol® was shown to significantly decrease the cost of treatment (decreased on average 36.4% in comparison with the standard management) and reduce the number of side effects reported by other treatments.

Commentary:
Fish oils supplements rich in eicosapentaenoic acid (EPA) and docosohexanoic acid (DHA) have also been shown to be extremely helpful in improving psoriasis. The dosage used in the double-blind clinical studies has typically provided 1.8 g EPA and 1.2 g DHA per day or a total of 3 g EPA+DHA.
For more recommendations, click here.
Reference:
Belcaro G, Luzzi R, Hu S, et al. Improvement in signs and symptoms in psoriasis patients with Pycnogenol® supplementation. Panminerva Med. 2014;56(1):41-8.