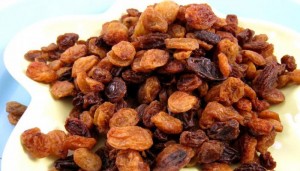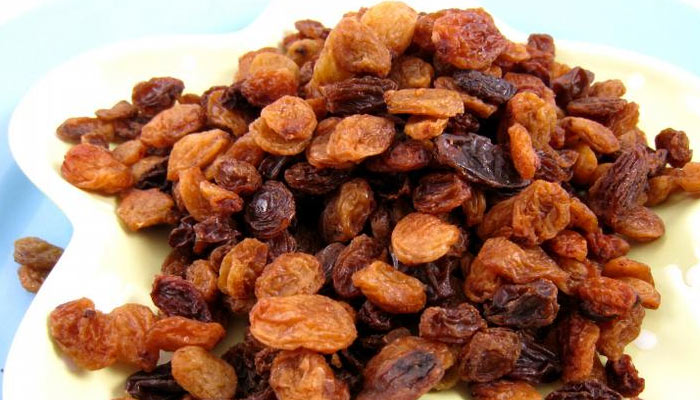 Raisins are a common American snack made from dehydrated grapes. Ancient Phoenicians and Armenians worked to prefect the process of making raisins. In Rome, raisins were used to adorn places of worship, used as barter currency and were even given as prizes at sporting events. Although grapes have thrived in the New World, it wasn't until 1851 that raisins became a popular good in the San Joaquin Valley of California. Today, the San Joaquin Valley is the epicenter of the world raisin industry.
Nutritional Highlights:
Raisins are an excellent source of the trace mineral boron, antioxidants, dietary fiber, and the vitamins B1 and B6.
A 3½-ounce serving of raisins contains 299 calories.
Health Benefits:
Raisins are often suggested as a way to promote bowel regularity due to their high fiber content.
New research is suggesting that raisins could be used as an alternative to sodium nitrate, a preservative used in bacon, jerky and lunch meats.
Sodium nitrate has been shown to break down in to a cancer-causing chemical called nitrosamines, making raisins a healthful alternative.
Almost all kids have had a box of raisins packed in their lunch at one point, and even more of us have enjoyed raisins mixed in trail mix. Try adding raisins to homemade granola to sprinkle over cereal, or add them to almost any baked good. For a more savory application of raisins mix them with almonds, pepper, onions and brown rice for a healthy side dish. When is the last time you enjoyed some raisins?