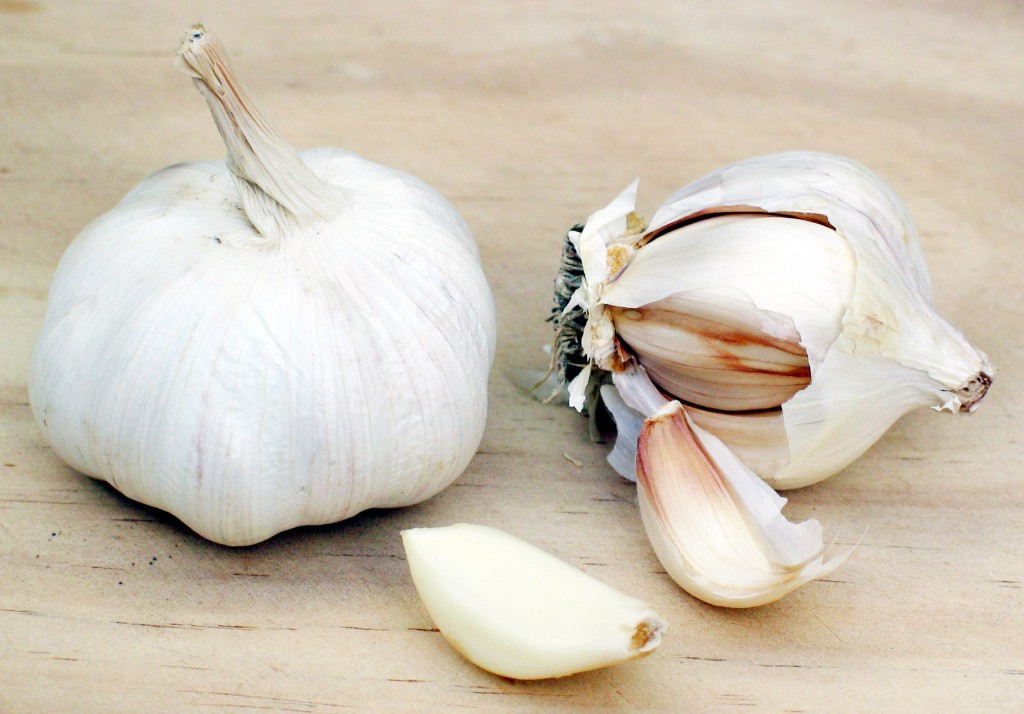 Many fruits and vegetables have powerful healing properties for specific illnesses, and for boosting immune function in general. However, supplementing raw fruit and vegetable juices with fresh herbs and spices can provide additional health benefits.
Here are four of the many super-healing herbs and spices that will boost the healing power of the raw vegetable juices you make at home.
1. Garlic
Garlic has many health-promoting properties, including antibiotic, immune-enhancing, anticancer, cholesterol-lowering, blood-pressure-reducing, and detoxification-enhancement activities. Fresh garlic is much more potent than cooked, dried, or prepared garlic, and can be easily included in fresh juices.
2. Ginger
Another popular addition to juice is fresh ginger. This is a great idea if a little zest is desired or if an individual is suffering from intestinal spasms, arthritis, or nausea due to morning sickness or motion sickness. Although most scientific studies have used powdered ginger, fresh ginger at an equivalent dosage may yield even better results because it contains active enzymes. Most studies utilized 1 gram of powdered ginger. This would be equivalent to approximately 10 grams, or 1/3 ounce, fresh ginger.
3. Parsley
Parsley is extremely rich in a wide number of nutrients, chlorophyll, and carotenes. The high chlorophyll content of parsley can help mask the odor and taste of many other foods, such as garlic — so it makes a great addition if you add fresh garlic to your juice. However, parsley has many well-documented benefits beyond breath-freshening. It has been used for treating urinary tract infections, kidney stones, various gastrointestinal disorders, osteoarthritis, and anemia, among other conditions.
4. Turmeric
One of the most powerful spices to add healing effects to fresh juice is turmeric. If you can get fresh turmeric root — which many healthy food and vegetable stores are starting to carry — by all means use it. Turmeric root looks a bit like an orange-colored ginger root and has a mild flavor. Turmeric is a powerful anti-inflammatory agent that has been proven effective against cardiovascular disease, cancer, and diseases that speed aging, such as Alzheimer's and metabolic disorder.
More than 150 juicing recipes, as well as information on how to use raw juice to treat various health conditions, from cancer and obesity to ulcers and eczema, are in my forthcoming book, The Complete Book of Juicing, Revised and Updated: Your Delicious Guide to Youthful Vitality.